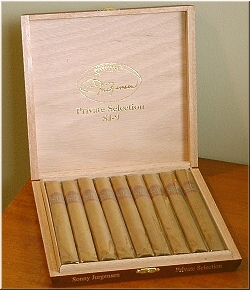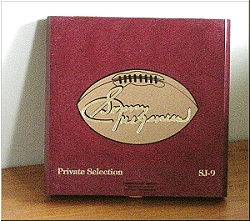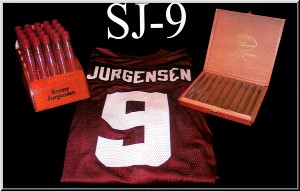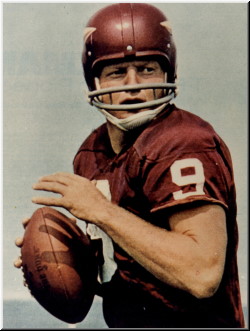 The Story of Number 9

Christian Adolph "Sonny" Jurgensen was born in Wilmington, N.C., and after graduating from Duke University in 1957, he began his NFL career with the Philadelphia Eagles. In 1964 he was traded to the Washington Redskins, where he spent the next eleven seasons. At the age of 40 he won his third NFL passing title and was ranked number one passer of all time after amassing 32,224 passing yards and 255 TDs. During his 18-year career he was chosen for the Pro Bowl six times and was five-time All Pro. He was elected to the North Carolina Sports Hall of Fame in 1974, the Duke University Hall of Fame in 1978 and received football's highest award when he was enshrined in The Pro Football Hall of Fame in 1983. After a pro football career that spanned three decades, he began a career in radio and TV sports broadcasting which continues to this day. He is still acknowledged as one of the game's premier passers of all time.



"I've always enjoyed a fine cigar after a game and during other celebrations in life. I hope you enjoy my SJ-9's as much as I do."